Photography by Charles Garratt
Online Photo Galleries

---
News Related Photos This gallery contains a small selection of photos taken specifically for publication. Most of these photos have been used in regional newspapers or other publications. Some are recent photos for articles currently in development. Hundreds of my photos have been published in newspapers and magazines.
Click on the image to view a gallery. All of the photo galleries require the free Flash® player, normally installed in your browser. The player can be downloaded from Adobe®. Use your browser's back button to return to this page from any gallery.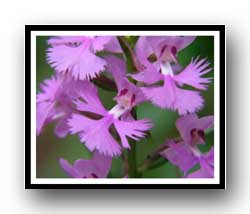 Native Orchids The central Appalachian Mountains of Virginia and West Virginia are home to more than three dozen species of native orchids. Unlike the better known tropical orchids which mostly grow hanging in trees, the mountain orchids are terrestrial, growing in the soil like other familiar plants. Some, like the coralroot orchids, only emerge from the soil to flower and produce seeds. All depend on a fungal partner for nourishment and seed germination. Many are very rare, some are protected by State and/or Federal listing, none are common.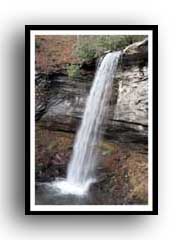 Water and waterfalls Wind and water continue to shape the land. In the mountains we are blessed by tumbling creeks, roaring rivers and magnificent waterfalls. Some of these photos have been published, some are available as fine art prints. Currently, a dreamy, blurry effect created with slow shutter speeds is popular for waterfall photos. While I have photos like that, I also like shots where the water drops and streams are frozen for a moment by the camera. Some of these shots are taken next to main roads, some require miles of hiking to see.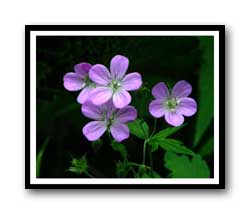 Wildflowers, mostly. My passion for nature photography began with wildflowers, and of the tens of thousands of images I have on film, slides and digital, the majority are of wildflowers. Some flowers, including many native orchids, I photograph every year, each time capturing a different view of the amazing wonder and beauty of flowers. Many of these photos are available as fine art prints. A couple more domestic flowers are included in the gallery. My popular What's Blooming column was born from my large collection of wildflower photos. The column will return in the Spring of 2009 in an online and print version, with update notices available via Twitter.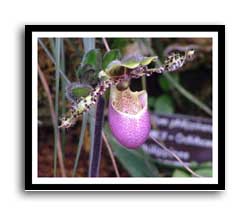 U.S. Botanical Gardens Most winters in recent years, I've made a trip to the U.S. Botanical Gardens on the mall in Washington, D.C. to walk in the warm, humid glassed in gardens and enjoy flowers from all over the world in bloom. Photography is somewhat restricted in the facility, even taking in a tripod requires special permission. The narrow paths and constant flow of people also make getting shots by available light challenging. On one trip, I used the strong natural backlight as can be seen in some of the photos in this gallery.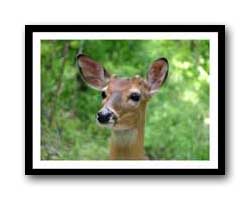 Critters I've always admired the wonderful wildlife photos seen in magazines and on giant posters. I have friends who capture amazing shots of birds and other animals, especially these days with modern image stabilized powerful zoom lenses. Many of the great shots we see in publications, are taken at special facilities of captive animals raised just for movies and photographers. My wildlife shots, whether insects or deer, are serendipitous. I happened to be in the right place at the right time with the right equipment.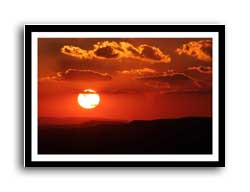 Photo moments From valleys full of early morning fog to blazing sunsets, from mushrooms to friends, the world is full of images that capture our attention. Some tell a tale, such as the shot of my friends Stan Bentley and Scott Shriver laying on the cold October ground in WV discussing some tiny native orchid seed capsules. Others take us out of the moment to places where we can drift in the beauty of a scene captured. Many of these photos are available as prints.
Photoshop® classes scheduled for February. Dates and details.
The photo at the top of this page is a panorama created from five photos taken in the fall of 2009 in Highland County, VA.